How Ink to the People Works
Ink to the People brings together individuals to harness the power of a t-shirt. We provide the tools so that anyone can design a shirt and raise money for free.
It only takes a few easy steps to start your T-Shirt Fundraiser!
1. Design your tee
Use our design tool to create custom apparel that will help you start fundraising. You can upload your own graphic, add some text or insert a piece of clip art. We've even included some templates to help you get started too!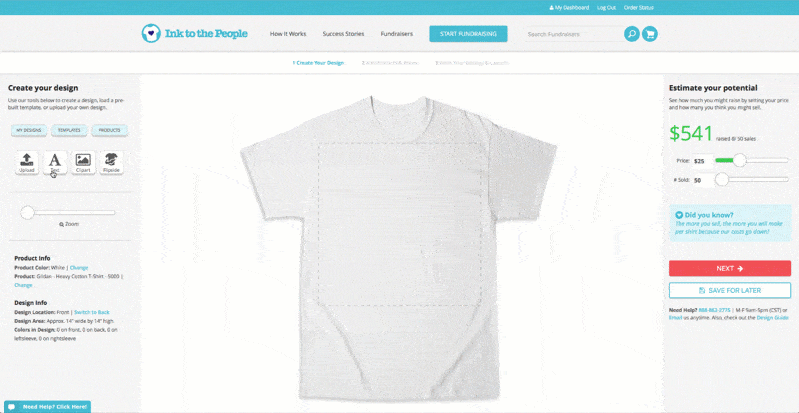 2. Select products
Add more products, such as long-sleeve tees, hoodies, or tote bags for no additional cost. We help you determine your price point for each item, the totals are based on clothing article or accessory. You then can choose if your shirts all raise the same amount or you can choose if you want to price your shirts individually.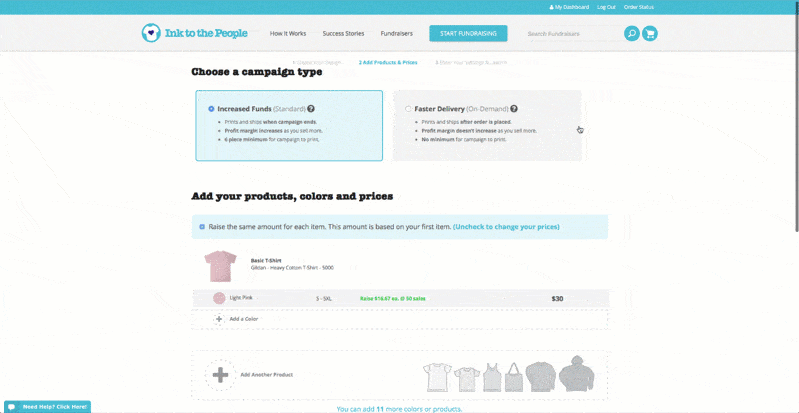 3. Share your story
Tell everyone what the campaign is about, who/what it's for and why it's important to you. Title your fundraiser, add a description and pick a timeframe for your campaign. Anyone can launch a campaign - you don't have to be a charity! Share your story and let people know how you may need help!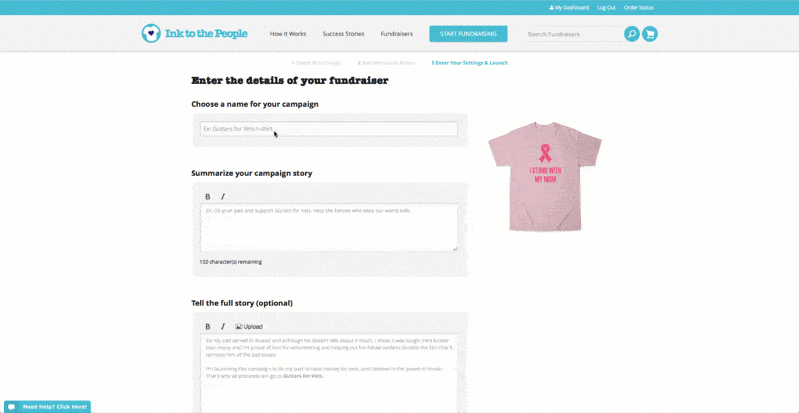 4. Spread the word
Start sharing your t-shirt fundraiser with the world! Tell your family, friends, and supporters about what you are doing. Facebook, Instagram, and Twitter are just a few ways you can promote your fundraiser.
We provide a variety of resources to help you promote your campaign while we take care of everything else.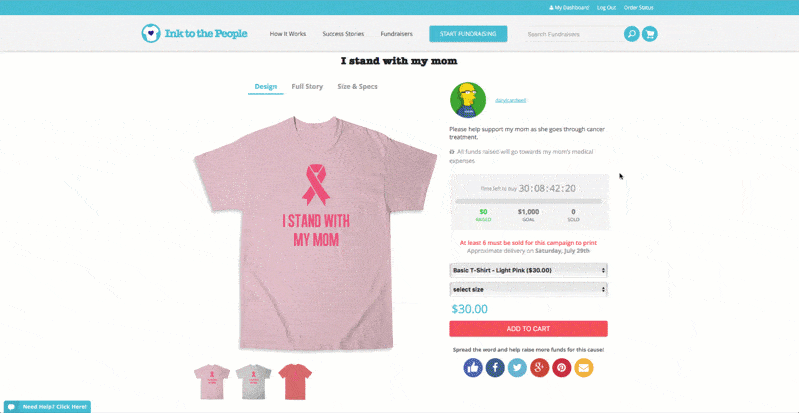 5. Collect Money
When your campaign ends, be on the lookout - your t-shirt and funds are on their way! If you fail to meet the minimum requirement to print, you can relaunch your campaign. It's easy and free!